Contributed by our friends from the Tapping Solution
Are you aware of the things that hold you back in life?
The things that keep you from growing a business or landing a better job, or from losing weight, or creating deep love in a relationship, or releasing physical pain or just building the inner confidence and happiness you want to feel?
Most people aren't fully aware of what's blocking them or holding them back, because many of the beliefs we hold are unconscious, deeply held fears. 

Releasing those fears often takes an outside influence to bring them to light, to show us the areas where we hold these fears, and to help us release them.
We recently did an AMAZING interview with the lovely Cheryl Richardson on the importance of self-care and self-love. 

One of the techniques in her "toolkit" that Cheryl LOVES to use and has advocated for a long time, is called EFT Tapping. If you've never heard of "Tapping" before, you're going to want to learn about it!
In essence, Tapping is a simple, easy to use technique, that involves using your fingertips to tap on specific endpoints of meridians around your face and body.

It's a technique that literally rewires the brain by sending calming signals to the amygdala of the brain (part of the fight or flight mechanism), releasing your deepest fears, limiting beliefs, and negative emotions so that you can create a life you truly love. 

In this video that we are sharing today, Cheryl Richardson is being interviewed by Jessica Ortner, of The Tapping Solution, as part of the 10th Annual Tapping World Summit. In it, she talks about how using Tapping can release those fears and inner resistances you may be holding on to.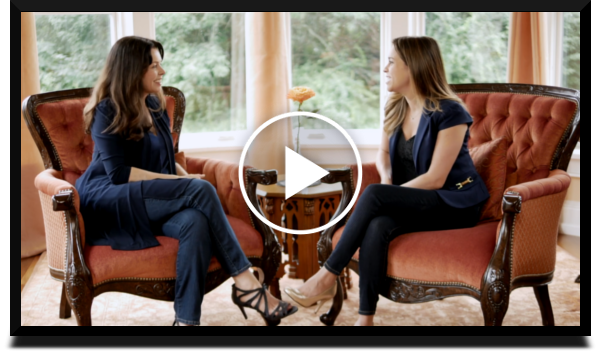 This is a wonderful introduction to Tapping if you've never heard of it before. And if you have, this interview with Cheryl will enlighten you on how to apply the technique to the fears and limiting beliefs you may have.
When you access this video with Cheryl, you'll also have the opportunity to watch the first video in the series, with Nick Ortner (Jessica's brother), where he will teach you step-by-step how to use the Tapping technique. Start tapping today and get ready to see your life improve!
Share
Take the Quiz
what's your skin score?
Take the Quiz
Our skin is affected by many factors, including our environment, health, the food we eat, and more. Get your free personalized results and find out your skin score!